Reflexotherapy
Reflexotherapy (acupuncture) is the oldest method of treating a number of diseases by affecting biologically active points of the body. This method of treatment is widespread in the East countries, where it has been developed and improved for centuries. Since the middle of the 20th century, reflexology gained recognition in the vastness of the Soviet Union countries. The effectiveness and safety of the treatment method was confirmed by numerous Western and domestic studies.
The main task of reflexotherapy is to restore the normal functioning of both individual organs and the whole organism. Due to mechanical or thermal stimulation of acupuncture points, a cascade of responses from the central and peripheral nervous systems occurs. This leads to the restoration of functions and the normalization of the diseased organ work. Acupuncture allows to reduce the amount of taken medication, and in some cases, it is an excellent alternative for those patients who are allergic to medication.
The possibilities of acupuncture are very diverse:
diseases of the pelvic organs,
nervous system,
gastrointestinal tract,
musculoskeletal system, cardiovascular and respiratory system,
kidney and liver,
ENT pathologies
and much more.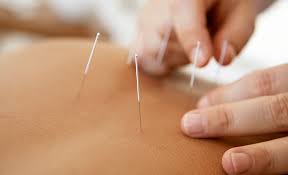 Reflexology is effective in such gynecological pathologies, such as:
Premenstrual syndrome
Menstrual disorders
Сlimacteric syndrome
Infertility
Sexual dysfunction
Other indications for acupuncture are:
Headache, migraine
Dizziness, tinnitus
Sleep disorders
Anxiety, depression, neurasthenia, dystonia
Hair loss
Nicotine and alcohol dependence
Excess weight, obesity
Vasomotor rhinitis, hay fever
Spine osteochondrosis, sciatica, lumbar ischialgia, neuralgia
Pain in joints and muscles
Contraindications:
Oncological diseases
Asthenia, mental or physical exhaustion
Pregnancy
Rising temperature
Mental illness
Infectious diseases (HIV, AIDS, active tuberculosis, hepatitis, purulent inflammatory processes)
Chronic diseases in the stage of subcompensation and decompensation (including severe cardiovascular insufficiency)
Diseases of the blood coagulation system, hemophilia
Acute surgical pathology
Necessary documents, analyzes and research results:
Complete blood count
ECG
Extract from the outpatient card
Passport
Before the procedure:
To achieve a good effect of acupuncture, before the procedure, you need to have a snack, exclude heavy physical activity and alcohol intake on this day.
Procedure:
The procedure takes place in a pleasant atmosphere and takes an average of 30 minutes. The first appointment is a consultation with a doctor-reflexologist. At the consultation, the doctor will collect a detailed history, conduct an examination and survey in order to prescribe an effective treatment. The number of procedures is selected individually and averages 7-10 procedures. To consolidate the obtained result , if necessary, a second course of treatment is prescribed in 2-4 weeks.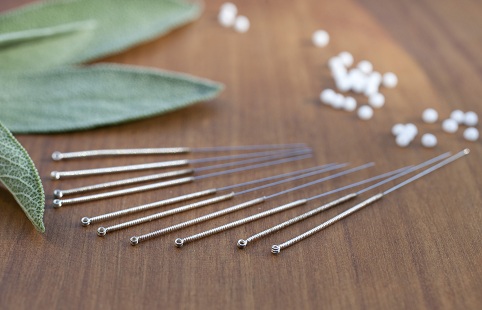 After the procedure:
It is recommended to avoid physical and emotional stress, as well as refrain from driving within 30 minutes after the acupuncture session.
Cost
An individual approach to treatment may require the use of several methods of reflexology during one session, so the cost may vary. Check the actual cost of treatment with your doctor directly at the appointment, or look on the website in the "Services" section.